I've written over 100 books and countless articles. I've helped many 6 figures businesses increase sales by using my text. I have over 100 5-star ratings on Fiverr. I'm a self-published author and a professional writer since 2008.
How to Publish a Book Without Writing a Single Word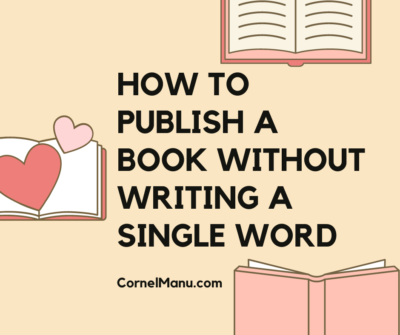 Publishing a book brings a lot of advantages:
● You can increase your authority in your niche and thus get more sales.

● You can offer it to website visitors in exchange for their emails.

● You can create a nice stream of passive income.

● You can attract a bigger audience to your business.

● You can leave a legacy behind.
But you might not have the time, the experience, or the patience to write one.
A book takes a lot of time to be written. For an experienced writer, a book can take anything between 1-3 months.
For someone that never written one that can take 5x much longer.
And you also have to write a very good book. Reviews can rip to pieces any attempts at writing a book without knowing the proper language or writing techniques to use.
You have to appeal to your target audience if you want to have a bestseller!
That takes a lot of time and experience.
You can hire a ghostwriter with over a decade of experience to write the book for you. You don't have to write a single word.
I am Cornel Manu, and I have ghostwritten over 100 books so far for my clients. And the majority of these books became a bestseller!
I have the experience and skills necessary to write amazing books that your readers will devour. No matter your industry, I can research the topic with world-class professionalism and write a book that you can be proud of.
You don't have to write down any word. If you have specific instructions, we can sit down via a phone call or you can send me audio recordings.
I will follow the industry standards for the book you need and will use specific writing techniques to create a bestseller.
Ghostwriting over 100 books has allowed me to learn a lot about what makes a bestseller. I know how to research your audience and find out what they need, so I can deliver it to them.
Let me do the heavy lifting for you
Almost any entrepreneur and business owner have a desire to write a book to become a respected authority in their niche.
And most people have a book inside of them, either about their life or a great idea they have.
But having an idea for a book is the easiest part.
Writing the book is the part that makes people give up on their dream.
Don't let your book dream die!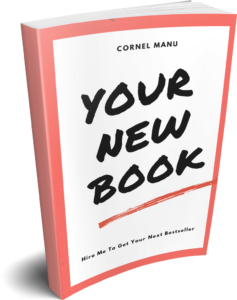 I can write your book for you. As a professional ghostwriter, all I do every day is write. And I do it masterfully if I don't brag too much.
It's something I love doing. Writing is a passion I got from my father, a romantic poet.
I love to write, and I enjoy seeing my clients get a lot of benefits from publishing a book with their name on it.
In case this is the first time you read about a ghostwriter, my name won't be on the book. You will get the full rights for the publication, and you will publish the book yourself.
I just write it for you. And my fees are affordable if you compare me with ghostwriting agencies.
A book can typically cost 10x more if you choose a ghostwriting agency.
Get your bestselling book written in the shortest amount of time
I write fast and I write amazingly. Visit my portfolio page to see what I can do for you!
Your dream book is waiting for you.