I've written over 100 books and countless articles. I've helped many 6 figures businesses increase sales by using my text. I have over 100 5-star ratings on Fiverr. I'm a self-published author and a professional writer since 2008.
The Crazy Business Advantages of Publishing a Book
Have you ever dreamed about publishing your own book?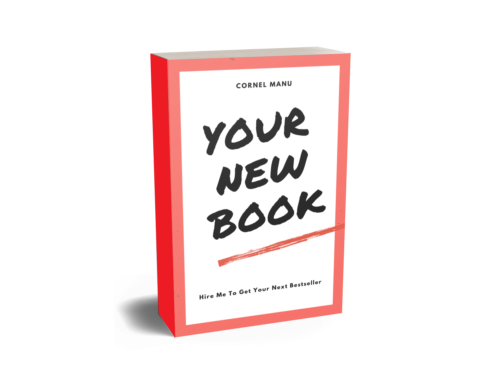 You are closer to your dream than you can imagine.
Keep reading…
Publishing a book can help you in many aspects with your business and profession.
- It increases the authority and credibility you have in your field.

- It helps you get more clients to your business.

- It creates a professional image that people will admire.

- It's the best business card you can have.

- It helps you sell your business easier.

- And it provides a source of passive income.
As you can see, there are plenty of financial advantages to publishing your book.
It doesn't matter the industry you are in.
The authority and exposure you get guarantees you'll have a better time selling your business.
Think about the people you admire in your industry.
The people that you aspire to become.
There are high chances that they already have a published book in their field.
Isn't that true?
That book is making you trust them and see them as an authority.
And authority is important if you want to have a profitable business.
People need to trust you before they can do business with you.
If they trust you, they trust that what you offer is high-quality.
This is a great advantage that comes from becoming a published author.
Sure, you get a lot of passive income as well.
But most entrepreneurs that hired me to ghostwrite their book told me the most profits come from the increase in sales that came with the book.
It's like a magic ingredient that makes everything better.
Ok, it isn't magic, but you get the idea.
Publishing a book has a strong impact on how others see you, this is the truth.
And you know how important for your business is the image you have.
A book takes a lot of time and knowledge to be done properly.
It takes thousands of hours of writing to become good at it.
Just like any other profession.
But I know you don't have the time for it.
That's why I'm here!
I'm a ghostwriter with over a decade of experience that is ready to take care of this task for you.
If you want to publish a book but don't have:
- The time
- The energy
- The experience
…to write it,  I can help you.
I've written over 100 books for my clients, and I can tell you this much.
Every entrepreneur that authored a book reported back an increase in profits and sales.
That means the advantages you get from it are guaranteed.
I know how to write an awesome book in every niche imaginable because I know how to research the audience and the niche at hand.
My strong topics are Self-help, Relationships, SEO, WordPress, How-To guides, Fitness, Nutrition, Marketing, and IT.
But I don't shy away from any topic.
I can also take care of your book cover, self-publishing, and marketing.
Anything you need so you can have an amazing book with your name on it.
You can use this book to create an awesome impression on your clients or business partners.
Imagine what kind of impression you will give when you offer a signed book as a gift to a business partner or potential client.
People will also find your book by searching all the book platforms, like Amazon and Apple.
They will find your name and your business.
People will choose YOU because you will become an authority in your field.
Your name will be out there, associated with knowledge and experience.
Become a book author by hiring a ghostwriter with experience!
Check out my portfolio and see what I can do.
If you decide to hire me to write your book, make sure you contact me ASAP.
I can only take a limited number of clients each month, so be sure to reserve your spot.