I've written over 100 books and countless articles. I've helped many 6 figures businesses increase sales by using my text. I have over 100 5-star ratings on Fiverr. I'm a self-published author and a professional writer since 2008.
Why hire a copywriter to increase your sales and leads
If you are having trouble with getting sales, there is a common problem that you might face.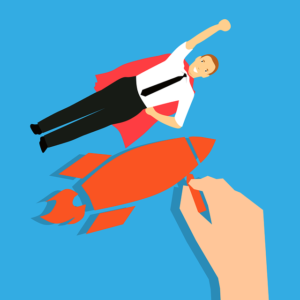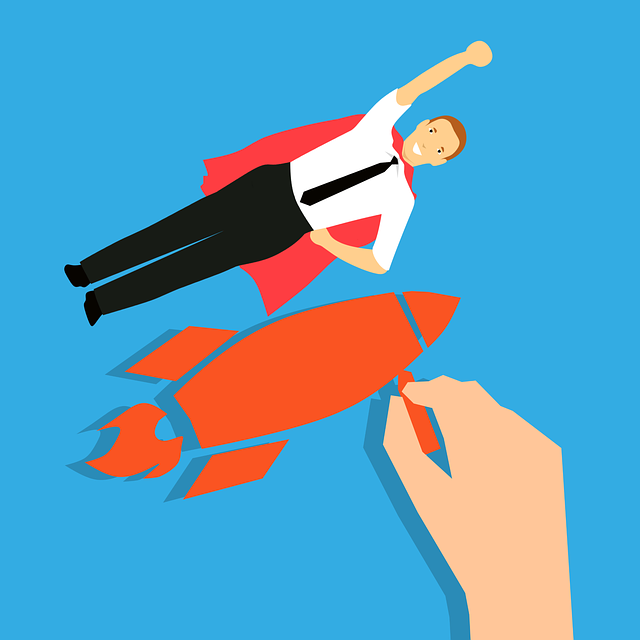 That problem is the text you have on your website, social media, ads, and anywhere else.
This text makes the difference between someone that wants to do business with you and someone that leaves.
That's why having a professional copywriter to work on your website is essential.
If your text doesn't convert, you are losing money. Simple as that.
No matter how much you invest in paid ads or social media promotion, if your words don't convert it's all a wasted effort.
It's like spending a lot of money on promoting a bad movie.
That's why a copywriting budget should exceed a marketing budget.
I know that not many companies know that, that's why so many good businesses fail.
And it's sad because these businesses have potential.
You can have the best product or service in the world, that won't make a difference if you don't have the words to make visitors turn into shoppers.
Bad copywriting can take your business to bankruptcy, and that is not an exaggeration.
Imagine if you'd sell a Ferrari that looks like a Honda. No one is going to pay millions of $ for a car that looks like a Honda, no matter what is under the hood.
Let's talk about the most common reasons businesses hesitate to hire a copywriter.
A. I can write it myself or delegate someone from the company to do it
Sure, I don't deny that. Anyone can write a sentence together and slap it on a website.
But that means that sentence is going to entice someone to buy a product or subscribe to a newsletter?
You have only 8 seconds to retain your audience, and that means only a copywriter can properly do it.
Copywriting needs a lot of knowledge and practice, just like any job.
And it has nothing to do with being a good writer or not.
So the problem with writing it yourself is that it takes a lot of time and practice to make it efficient.
You need to read books, attend courses and practice a lot of hours to get good at it.
And I think you have other things to do that are more important than that.
Yes, anyone can learn copywriting, just as anyone can learn web programming, web design or accounting.
But like any other job, not everyone has the time or the passion to learn. And since we can't be good at everything, we have to pick our strengths and delegate everything else.
This article is intended for people that don't want and/or don't care to have copywriting as a strength.
B. It's too expensive
It's expensive because it's important and hard.
It's important because, as I said, it makes the difference between a successful business and one that is not. And it's very hard to be a good copywriter.
Copywriting is more than writing appealing text.
Is studying your audience and see what they need, is writing about their pain points and offering solutions, is using words to simplify and make a message attractive.
Copywriting is persuasion and presenting, all wrapped in one.
A copywriter charges more than an article writer because they make more money for companies.
Would you pay someone $1000 once if they can help you generate over $10,000 in profits each month? Of course.
How about if you generate over $100,000 in profits each month? $1,000,000?
If we understand the role of a copywriter, it's easy to see why we get paid so much.
Being cheap about it will only mean that the quality you get back is low, and that means no one is buying your products or services.
Quality is expensive, and we all know it.
In copywriting, the quality determines how much money that piece of text is going to generate.
Now let's talk about the advantages of hiring a copywriter.
You have more time to do productive things
A copywriter takes care of the writing issues so you can focus on things that matter, like managing your ad campaigns or the quality of the business you offer.
No more time wasted on trying to find the right words for your website and ads.
Now you have a professional copywriter that writes an excellent text that is making visitors buy.
That means your business can be more efficient and make more profits.
A copywriter can capture the idea of your business
A copywriter can capture the essence of your business and present it to customers.
Have you ever visited the website of a company that you had no idea what it offered even after reading it intensively?
That happens when the purpose of the business is not properly captured.
But you won't have this problem. The visitors will take a glance at your ads or website and will immediately understand what you offer.
This quick understanding will make your offer attractive. They will feel like they know you and you understand them.
Nothing is more powerful than the connection you create with your clients.
No more grammar mistakes and unappealing text
Grammar mistakes are ugly, but unappealing text is grotesque.
No one wants to buy from a website that has spelling problems or where it hurts their eyes to read it.
That's why Steve Jobs spent so much time on developing beautiful designs. Even the box of their products is stunningly gorgeous.
He knew that people don't buy just for utility. They buy because it's beautiful as well.
Professional copywriting is making your website, ads and emails gorgeous.
And that means more profits for you.
A copywriter can entice your visitors to purchase
This is the part where the copywriting magic happens.
A good copywriter can sell ice to an Eskimo. We are a persuasive bunch.
Imagine how well your business will do if the majority of those that visit your pages or social media accounts will be persuaded to take action.
Imagine having ads so legendary that people will click them.
Imagine having slogans so catchy that people will remember them.
Imagine having product descriptions so compelling that turn prospects into buyers.
If you hire a professional copywriter, all of this is reality.
Google and visitors will love your website
Google loves great content.
The new algorithms developed focus more and more at detecting high-quality content.
The reason for that is because Google knows high-quality content is the key to have happy visitors.
So when they detect your awesome content written by a copywriter, they will send the traffic in.
Just like you found my article and my copywriting business, your clients can find your business online.
SEO combined with high-quality content is very powerful at driving organic traffic.
Your business will constantly increase over time
Investing in high-quality copywriting returns increased profits every time.
Google is always watching how your visitors enjoy your website or not.
Things like time on page and bounce rate are important ranking factors.
Not to mention that amazing pages get shared on social media.
That means great copy will increase the business you get indefinitely.
It's one of the best investments you can make for your business.
Having an amazing copy is the next important thing after having an amazing product/service.
There you have it. These are the main reasons to hire a copywriter to increase your profits.
I hope I managed to showcase how important it is for your business and profits.
Amazing copy = Amazing sales.
Simple as that.
Even the creator of ClickFunnels, Russell Brunson, agrees that low sales are driven by a low-quality copy.

If you want to hire a copywriter with over 10 years of experience I am at your disposal.
I've helped 6 figures companies to increase the sales and leads they get.
I turned around websites that weren't converting and made them overflowing with sales.
Let me work my magic on your project.
Let me increase your conversions by up to 150%. ↑
You don't have to worry anymore about what words to use on your web copy, ads, sales pages, video scripts, etc.
I take a limited amount of clients each month so make sure to reserve your spot soon.