I've written over 100 books and countless articles. I've helped many 6 figures businesses increase sales by using my text. I have over 100 5-star ratings on Fiverr. I'm a self-published author and a professional writer since 2008.
Fiction and Story Ghostwriter For Hire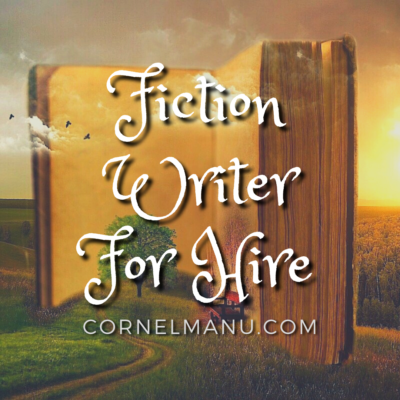 Everyone has a story inside that needs to be made a reality. A story of romance, fantasy, heroes and villains, horrors or sci-fi, a story that deserves to be written.
That's where I come in. I'm a professional fiction ghostwriter with over a decade of experience. I will bring your story to life and prepare it for an army of avid readers.
Readers will love it.
Fiction writing is a creative form of literature that is based on something imaginary rather than factual reality. The fictional realm can be built however you want, as you have the freedom to make your own characters, rules, and world elements. But it can be inspired by reality as is the case with historical fiction.
I will use my experience in ghostwriting fiction to make a story that your readers will devour. Good books can't be put down, you are compelled to read them. And that will be the case for your book as well.
I've written over 100 bestselling books for my clients; I have the experience to follow proven formulae that will guarantee an epic story and exciting book.
What I've ghostwritten for my clients:
Fantasy novels

Prose of mixed genres

Historical fiction

Spiritual fiction

Adventure stories

Poetry

Horror tales

"Chick lit"

Science fiction

Speculative fiction

Romance novels

Children's books

Mystery novels

Humor
Simply tell me your ideas and I'll use them to create a story you will love. Even if you don't have any ideas, I can help you develop a story from scratch.
I've worked with famous authors from all over the world and all types of niches, and helped them deliver amazing fiction books.
Get your bestseller!
Find out more about my rates, terms, and examples of written books on my page Ghostwriting Service.