I've written over 100 books and countless articles. I've helped many 6 figures businesses increase sales by using my text. I have over 100 5-star ratings on Fiverr. I'm a self-published author and a professional writer since 2008.
bestsellingbook.com Scam Review (now authorsonmission.com ) - Website Run By Vikrant Shaurya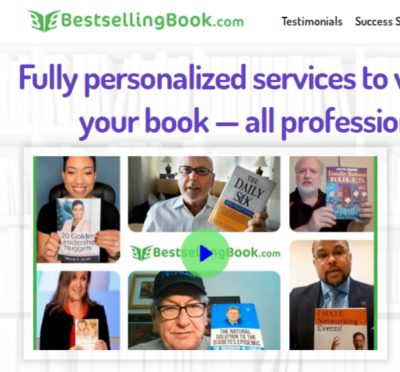 If you are looking for a review about the website bestsellingbook.com and their service, you are in the right place.
Attention: Their website is now redirecting to authorsonmission.com
Authors On Mission is a rebrand by Vikrant Shaurya. It makes you wonder why did he had to rebrand his business if everything is legit.
This review is from a ghostwriter's perspective.
By using their services, you basically pay someone to hire on Upwork for you.
Yes. That's right.
No, what they say about "our dedicated team of professional writers, editors, book designers, publishers, and marketers" is a lie, because Vikrant Shaurya is hiring freelancers from Upwork. Plain and simple.
Sure, there is nothing wrong with hiring from Upwork, but why do you pay him to pay other freelancers a small cut when you can hire the freelancers directly?
As you can see in the screenshots attached, he has been hiring freelancers to write and edit the books he was paid for directly by clients thinking they are buying into a team of writers.
Dear Vikrant Shaurya clients, you are paying him to find freelancers on Upwork. That is clearly not what he tells you on his website, therefore you are not dealing with transparent service. You are paying a lot of money to get writers that get paid merely a fraction of what you paid.
That's why it's better to work with freelancers directly, or find better and more reputable companies.
I wouldn't want to pay for a service and get cheaper outsourced work instead. Just because he calls them "angel writers" (LOL) that doesn't mean he's doing anything else than hiring ghostwriters.
A freelance ghostwriter can help you with planning and marketing your book as well. Stop wasting money on outsourcing services.