I've written over 100 books and countless articles. I've helped many 6 figures businesses increase sales by using my text. I have over 100 5-star ratings on Fiverr. I'm a self-published author and a professional writer since 2008.
The best alternative to Zoom and Microsoft Teams is a virtual office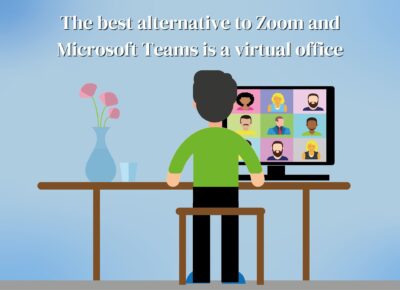 The Covid pandemic made it a necessity for companies to adopt remote working. Video conferencing apps such as Zoom and Microsoft Team seemed like the obvious choice, but they don't provide the right tools for online collaborations.
The idea of staying connected in a video call 8 hours per day to be able to work remotely is faulty from the start. Workers need more freedom and the ability to collaborate without having to schedule meetings all the time.
Not to mention that staying connected all the time in a video call is very straining for the mind, which causes workers to feel stressed and tired after long periods in a video conference. The range of symptoms that come from long hours on a video chat was called Zoom fatigue. And the symptoms are not only referred to Zoom, but all video conferencing apps that work in a similar way.
These apps are limited from the way they are built. They were meant for temporary usage, not to replace the physical office. That's why companies that want to implement a remote or hybrid work model need something more than video conferencing. They need a virtual office where their teams can work, socialize and connect on the best level.
Why a virtual office like ivCAMPUS is better than Zoom
The hybrid office needs a tool that is created for supporting remote work and making it possible for employees to work from anywhere, but still be part of a community.
Here's why a virtual office is much better than a videoconferencing app:
✅ No more scheduled meetings. Many companies wasted a lot of time just to schedule meetings, and the number of meetings have skyrocketed during the Covid pandemic. Workers were asked to participate in video calls even for the smallest things. But with a virtual office, small things can be solved with the help of micro-interactions that take place daily between the members.
✅ No more lack of creativity. One thing that the pandemic made clear was that workers were affected by the lack of spontaneous interactions that they used to have in the physical office. Knocking on someone's door and asking them questions, or debating a topic in the coffee room, these are the things that made great things possible. Now you can do these things again with a virtual office.
✅ No more disconnection. Working remotely has amazing benefits for workers and companies, but one thing people struggle with is the lack of a sense of community. People felt disconnected during the Zoom era, and they missed having an office where they can go and see everyone there. Now they can see everyone at work, but in a virtual office. 
ivCAMPUS is a virtual office designed to bring back the interactions people had in the physical office. Enjoying features such as permanent presence, spontaneous interactions, meeting rooms, and visitor entrances, remote and hybrid work no longer feels remote.
Find out more about ivCAMPUS and try it for free at ivicos.eu.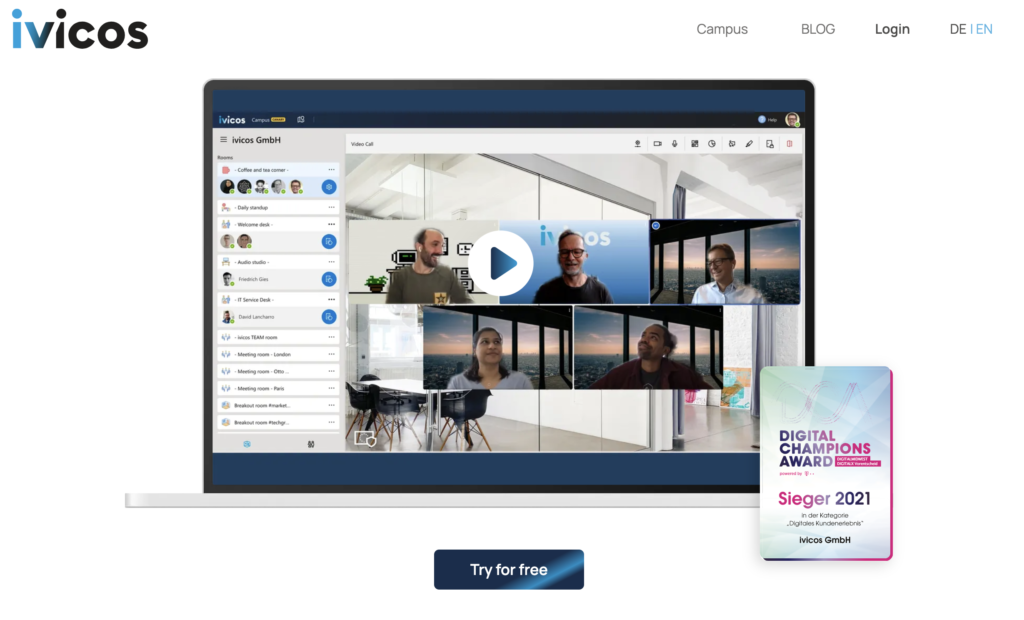 Source: ivicos.eu