I've written over 100 books and countless articles. I've helped many 6 figures businesses increase sales by using my text. I have over 100 5-star ratings on Fiverr. I'm a self-published author and a professional writer since 2008.
How Valuable Is A Content Strategy For Your Business And Why You Should Pay For A Quality Writer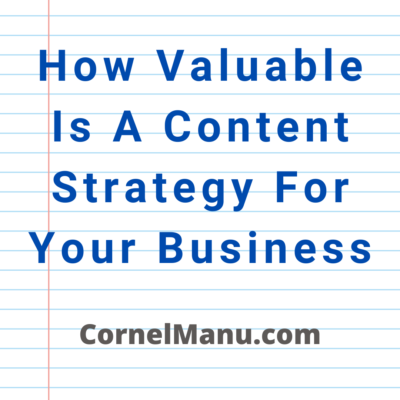 We all know content marketing is very important to bring more traffic towards our business and more sales.
But how important is it? Why you should always hire quality writers and not settle for cheap ones?
The answer will be provided by this real case study.
A freelance writer that I admire and respect has shared the results his content has provided for the company he worked for 18 months.

As you can see, during those 18 months, the writer has written over 60 pieces of work (mostly SEO articles), and the company he worked for is in the financial services space.
The company has paid a total of $20,000 for that content, with an average of $300 to $350 per article.
Everything is clear so far. Now let's talk about results.

The company went from having 100 organic visits per month in 2019 to having 6,500 organic visits a month in mid-2021. That's a 65X increase in organic visitors!
They also got over 1,000 more backlinks because they have awesome content now that people love to share. The backlinks will increase the traffic they get each year exponentially.
What your business would do with 65X more organic traffic? How many sales would it generate?
That company got 80,000 visitors per year with $20,000 paid (once). That means they paid $0.25 per visitor, compared with $3 average, how much you pay for one visitor with Google Ads. With Google Ads, they would have paid $240,000 for this traffic.
Even if the website has a low conversion rate of 0,5% (that can be fixed with copywriting), that means the company gets 400 more annual sales. At a low markup of $200 per product, they are making $80,000 extra in revenue each year, and they only paid $20,000 once.
And that's without factoring in the lifetime value of those conversions. Clients rarely buy just once, if you have a good product or service, they'll become loyal forever.
That means the ROI for their SEO content is at least 400%, in the lowest conversion rate possible and the lowest markup. Your company can and will do much better than this.
This is why content marketing is so valuable and you shouldn't waste money on cheap writers. If you hire an expensive one, you get results like this. These results speak for themselves.
If you want to take your marketing strategy to the next level and bring a huge amount of visitors to your business, have a look at my SEO Content Service.